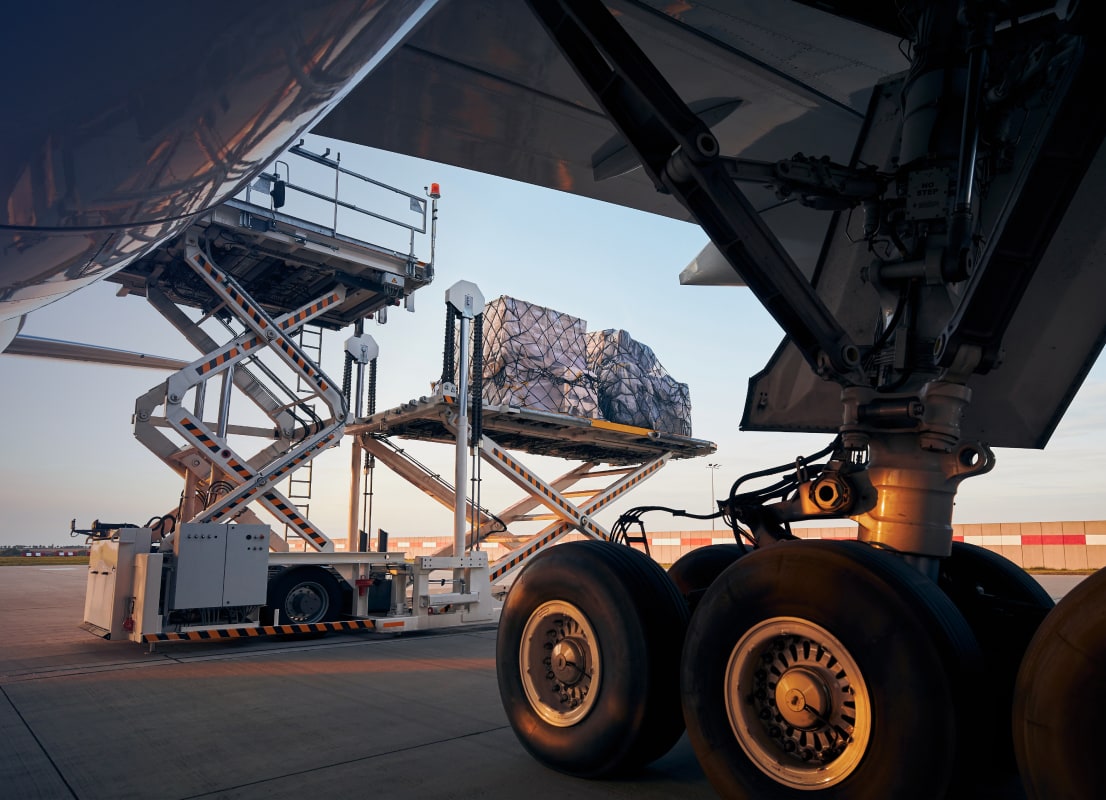 LEADER IN AIR FREIGHTER AND CARGO CONVERSIONS
We are the leader in the air freighter market, with more than 25 years' experience and a fleet of over 100 owned, serviced and on-order aircraft. AerCap Cargo supports freight forwarders, express delivery & cargo operators, delivering modern narrowbody and widebody freighter aircraft.
Download Our Cargo Factsheet
>100
Owned, managed & on-order freighter
130
Conversions completed
>100
Conversions orders and options
>25
Years of experience
OUR CARGO FLEET SOLUTIONS
AerCap Cargo provides the most modern freighter equipment and leasing programs for narrowbody and widebody freighters as well as a B737-800 cargo conversion program with Boeing and AEI and an industry-first B777-300ER cargo conversion program with IAI, making us the partner of choice for cargo leasing and conversions.
Narrowbody Freighters
737-300SF and 737-400SF
Highly popular standard body freighter converted from the 737 classic.
737-800BCF/SF
Provides 2.5t of additional payload versus the 737-400F, 21% lower fuel burn per tonne as well as state-of-the-art avionics making it the next backbone of the standard body freighter fleet.
A321 P2F
Offers a gross payload capability of up to 28 metric tons (about 61,800 lbs) and a range of over 2,300 nautical miles (about 4,260 km).
Medium Widebody Freighters
767-200SF/EMSF/ERSF
Smaller variant of the popular 767 family, offering 30t payload.
767-300ERF
Factory freighter variant of the 767 family, popular with express carriers.
767-300BDSF
Popular IAI conversion of 767-300 ER, with attractive economics for cargo operators in the 40t category. Converted variant of the highly popular 747-400 passenger aircraft.
LARGE WIDEBODY FREIGHTERS
747-400F/ERF
Backbone of the cargo industry with its 110t payload and nose cargo door.
777-200LRF
Built for general cargo, the 777-200LRF benefits from the efficiency of GE90-110 engines.
777-300ERSF
25% more volume than the 777-200LRF and lower cost per tonne, the 777-300ERSF is the most versatile widebody freighter for express, combination carriers and e-commerce, making it an ideal 747F replacement.
An Innovator in P2F Conversions
Successfully Delivered Over 130 Converted Freighters
AerCap Cargo has an unparalleled 25-year track record of passenger-to-freighter (P2F) conversion programs , including widebody and narrowbody Boeing Classic and NG types. We partner with the top conversion experts, such as Boeing, Israel Aerospace Industries Group and Aeronautical Engineers Inc.
737-800NG Conversions
AerCap Cargo was the conversion launch customer for Boeing and AEI of the 737-800NG which is considered the best-in-class aircraft for replacement and expansion in narrowbody freighters. Transitioning to the NG series has broadly appealed to operators, thanks to its higher payload and longer range which can open new markets. Other benefits such as advanced technology, lower fuel consumption and higher reliability have led to AerCap placing 65 firm orders and 9 options for conversions of the type.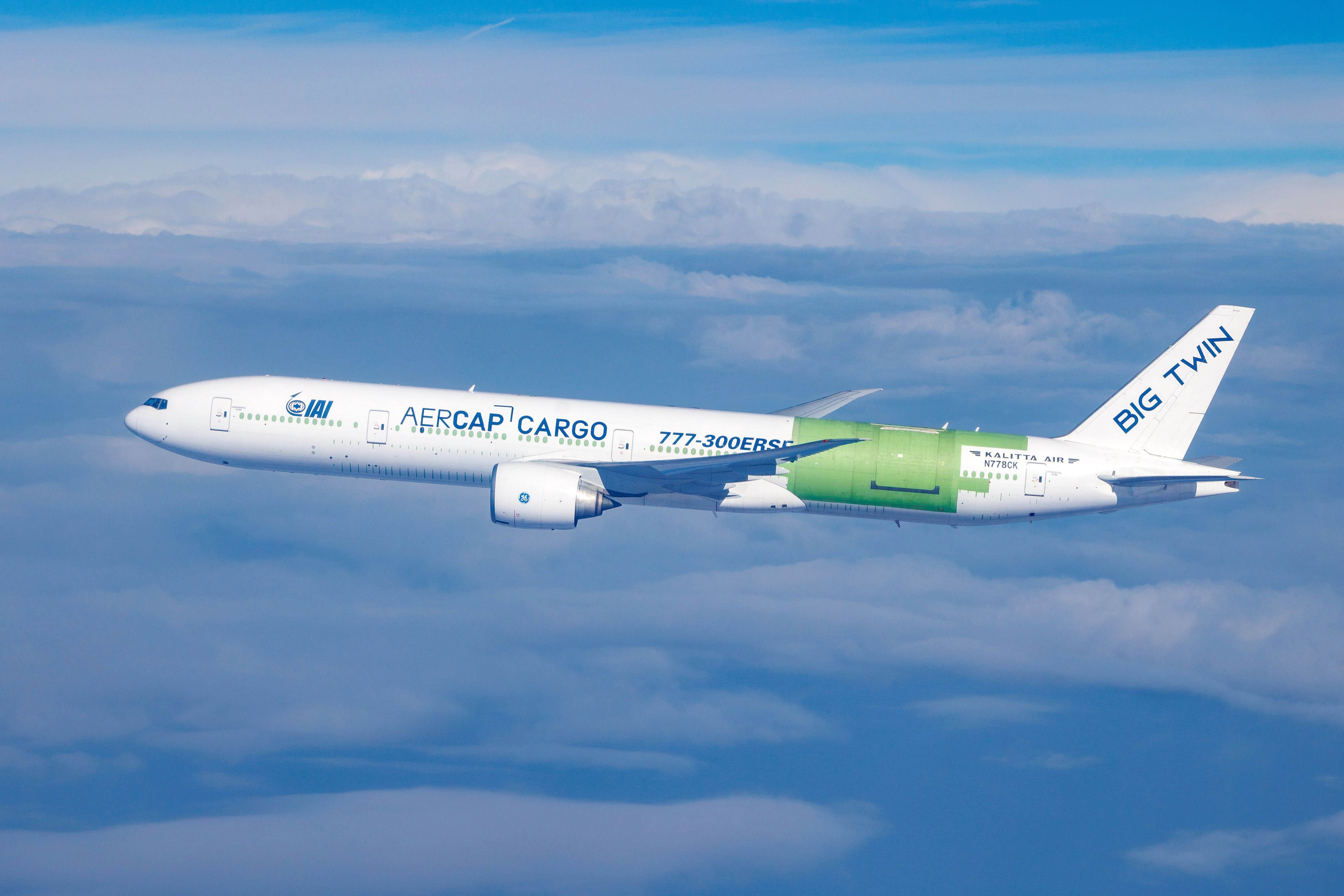 Introducing the Big-Twin Freighter
AerCap and Israel Aerospace Industries Group (IAI) have partnered on a variant of the 777-300ER, the most successful widebody aircraft in aviation history – its renowned performance is coming to cargo operators with the 777-300ERSF, named, The Big Twin. This exciting new variant delivers more volume with less cost, great range and commonality to meet the demands of today's cargo operators.
Learn more about the Big Twin Program