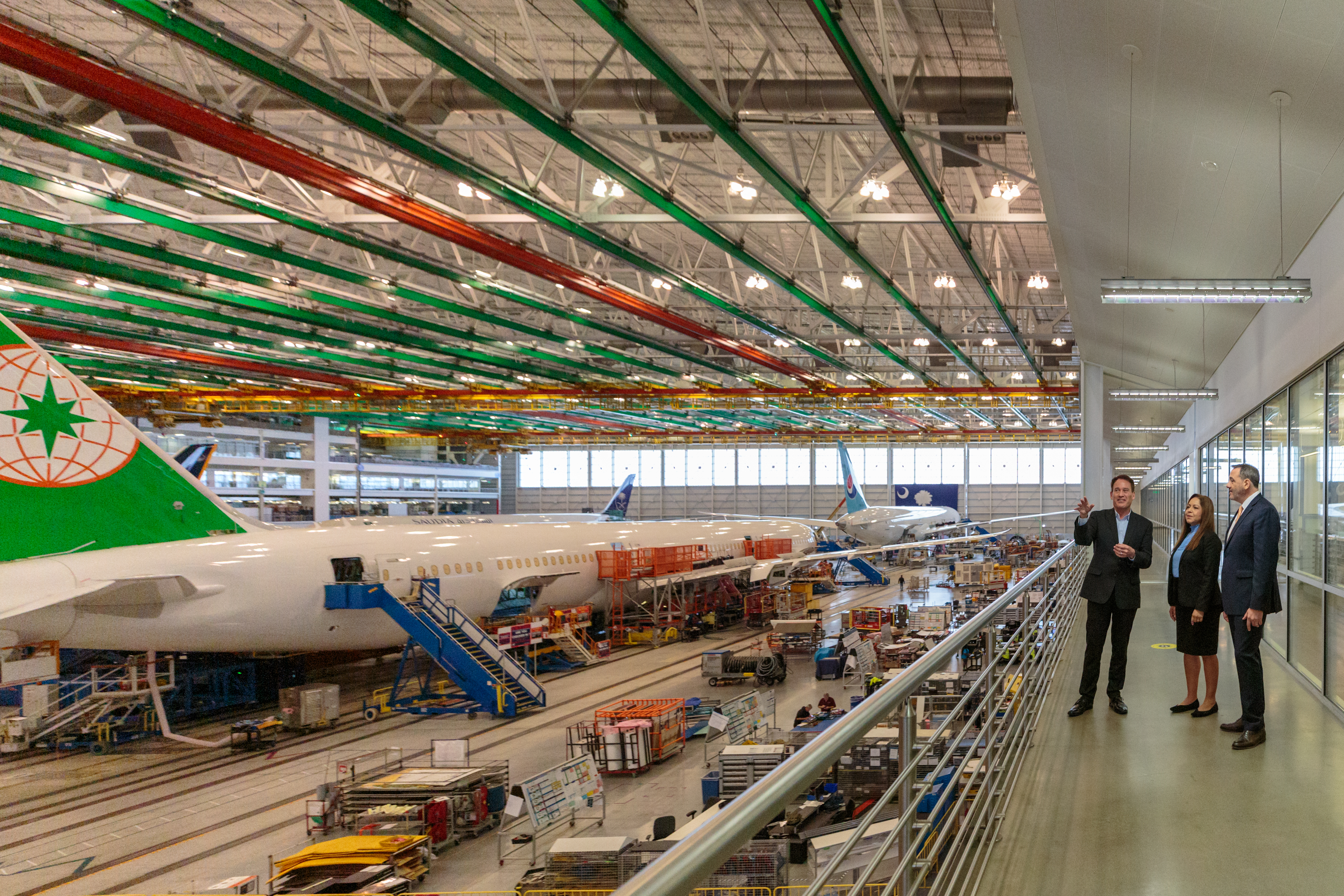 Comprehensive and Innovative Fleet Solutions
We provide best-in-class scale and optionality with a highly attractive portfolio of over 1,700 aircraft, approximately 1,000 engines and over 300 helicopters, and an order book of approximately 400 of the most in-demand aircraft in the world.
1,733
Aircraft
as of June 30, 2023
~1,000
Engines
as of June 30, 2023
>300
Helicopters
as of June 30, 2023

~300
Customers
around the world
~400
Order book - Over 90% of which are new technology narrowbodies
as of June 30, 2023
467
2Q 2023 YTD Transactions
~$70B
Total Assets
as of June 30, 2023
$16.4B
Of Equity
as of June 30, 2023

~$7.8 Billion
Of Funding Raised
2Q 2023 YTD
Our Services
We provide comprehensive, tailor-made solutions that are unrivaled in the leasing business. Our offering includes new and used commercial passenger and cargo aircraft, and helicopters, on operating lease from our existing fleet and order book. In addition, we offer aftermarket components, equipment and services through our Materials business, and the lease, purchase and financing of spare engines. We also provide aircraft owners, financiers and investors with all asset services necessary to manage an aircraft, engines and helicopter portfolio.
ASSET ACQUISTIONS
A core element of our fleet development strategy is the purchase of in-production, fuel-efficient aircraft equipment. We are focused on acquiring new, or close to new, single aisle and select wide-body aircraft and aircraft engines. We are continuously seeking attractive opportunities to keep our fleet young through:
Direct purchases from manufacturers
Purchases from other aircraft owners and investors
Sale and leaseback transactions with airlines
ASSET SALES
Our dedicated Trading team also focuses on selling new aircraft and engines at delivery, trading aircraft and engines with lease attached or phasing-out aircraft and engines at the end of their life. AerCap can propose a wide range of investment products spanning diverse requirements, structures, horizons and asset types.
ASSET MANAGEMENT
We provide aircraft owners, financiers and investors with a comprehensive suite of portfolio, financial and corporate services necessary to manage an aircraft or engine portfolio. We take over the complete process from assessing marketing opportunities to negotiating lease documentation, preparing the aircraft for delivery, and managing the lease during the contract period.
We offer our services as a package or stand-alone, for single aircraft or an entire portfolio:
Portfolio Servicing

Lease Administration
Technical Asset Management
Re-marketing of Aircraft and Engines / Potential Sales
Risk, Insurance, Tax and Legal Management

Cash Management / Financial Administrative Management

Managing Bank Accounts & Payments
Waterfall & Loan Administration
Treasury
Reporting

Administrative Agency Services

Accounting, Budgets and Reporting
Company Secretarial Services
Rating Agency Liaison
Regulatory Filings
Managing the Appraisal Process